VistaView™
VistaView™ Retractable Screens allow for uninterrupted panoramic outdoor views and abundant sunlight to flood indoor spaces. These extra wide screen doors and windows provide extensive coverage for large openings, ensuring that your home's aesthetic remains intact without any screen frames, pull bars, or seams obstructing the beautiful vistas.
The Horizon
The Horizon screen is our most sophisticated screening system and the industry's ideal screen for oversize and unique doors and large openings. Enjoy unobstructed views and fresh air while indoors with The Horizon retractable wall screens.
Greater Outdoor Living Is Just a Push of a Button Away
ClearView Screens
VistaView™
Cover Large Openings
VistaView™ Retractable Wall Screens offer an optimal screening solution for maximizing unobstructed outdoor views with a single screen. These screens not only fill indoor spaces with abundant sunlight but also offer protection against pests, insects, and harmful UV rays. VistaView™ screens can cover openings up to 29' feet wide—larger than any other screening system.
Unique Protected Smooth Operation
Using a Unique Auto Brake System, VistaView™ screens provide seamless coverage for expansive doors and windows and are incredibly easy to operate with just one hand. Effortlessly glide the screen along its track, and with the convenient hand brake system, you can stop it at any desired position to conveniently access doors or adjust the amount of natural light entering your space.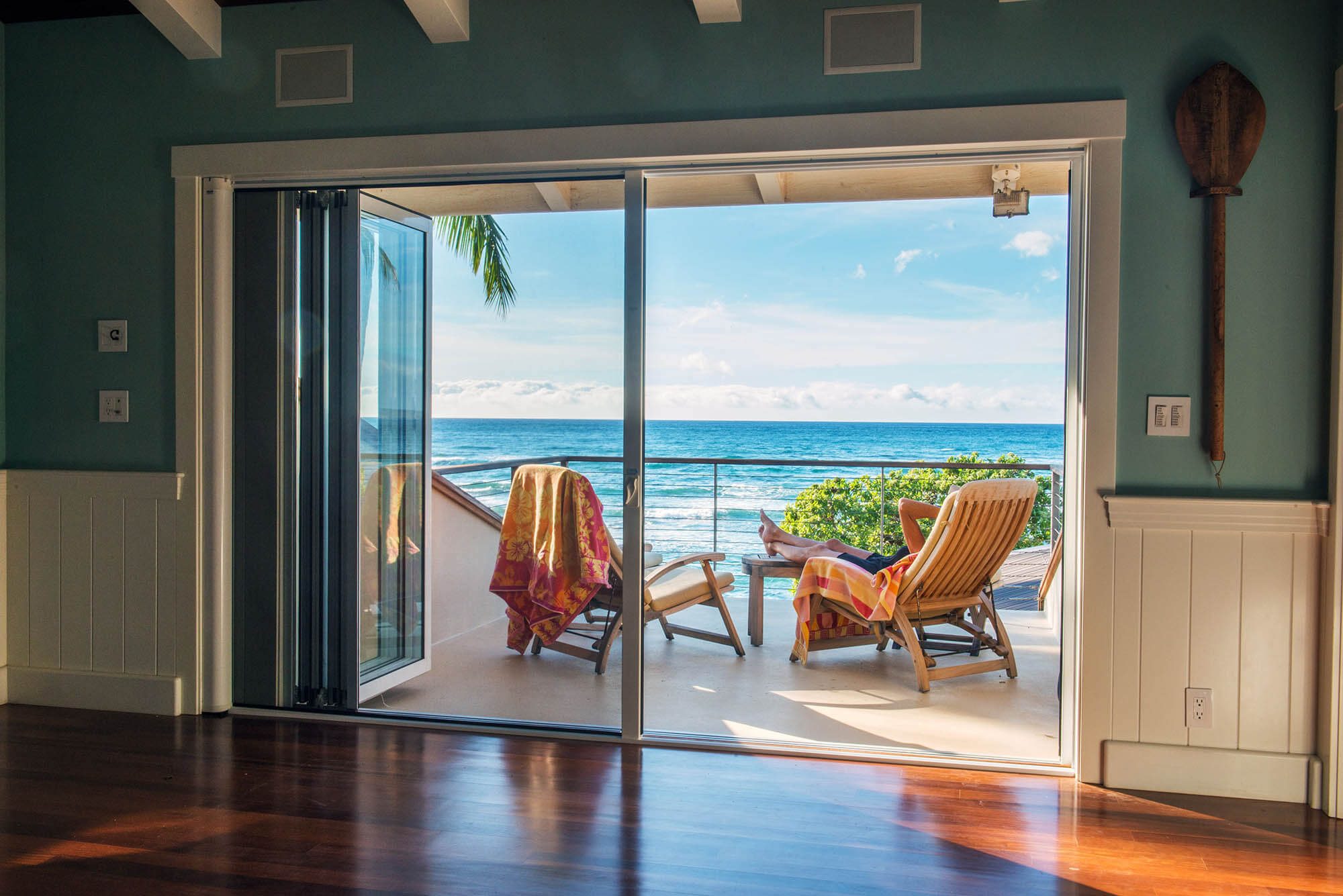 The Horizon
Cover The Largest Openings
The Horizon Retractable Screen sets the new standard in retractable screens for large openings ideal for maintaining unobstructed views on openings, doors and folding wall systems. The Horizon can accommodate post-less corner doors up to 21'6" wide in each direction to cover double units up to 43'. To go inside or outside, the screen is effortlessly pulled to the desired width to allow easy access and can be locked in place or quickly closed. The unique ability to open the screen just enough to move through minimizes the opportunity for pests or insects to enter the home. When the screen is not needed, The Horizon fully retracts into its side housing to stay out of sight for an unobstructed view.
Unique Auto Brake Technology
Unlike typical large wall screens that open vertically, the Horizon moves side-to-side and features a built-in unique auto-brake system that allows the retractable wall screen to be opened and stopped at any width along its horizontal track. Our unique handle is flush with the door for a sleek, modern design. Homeowners gain full control with the convenience of unlimited stopping points by simply releasing the handle.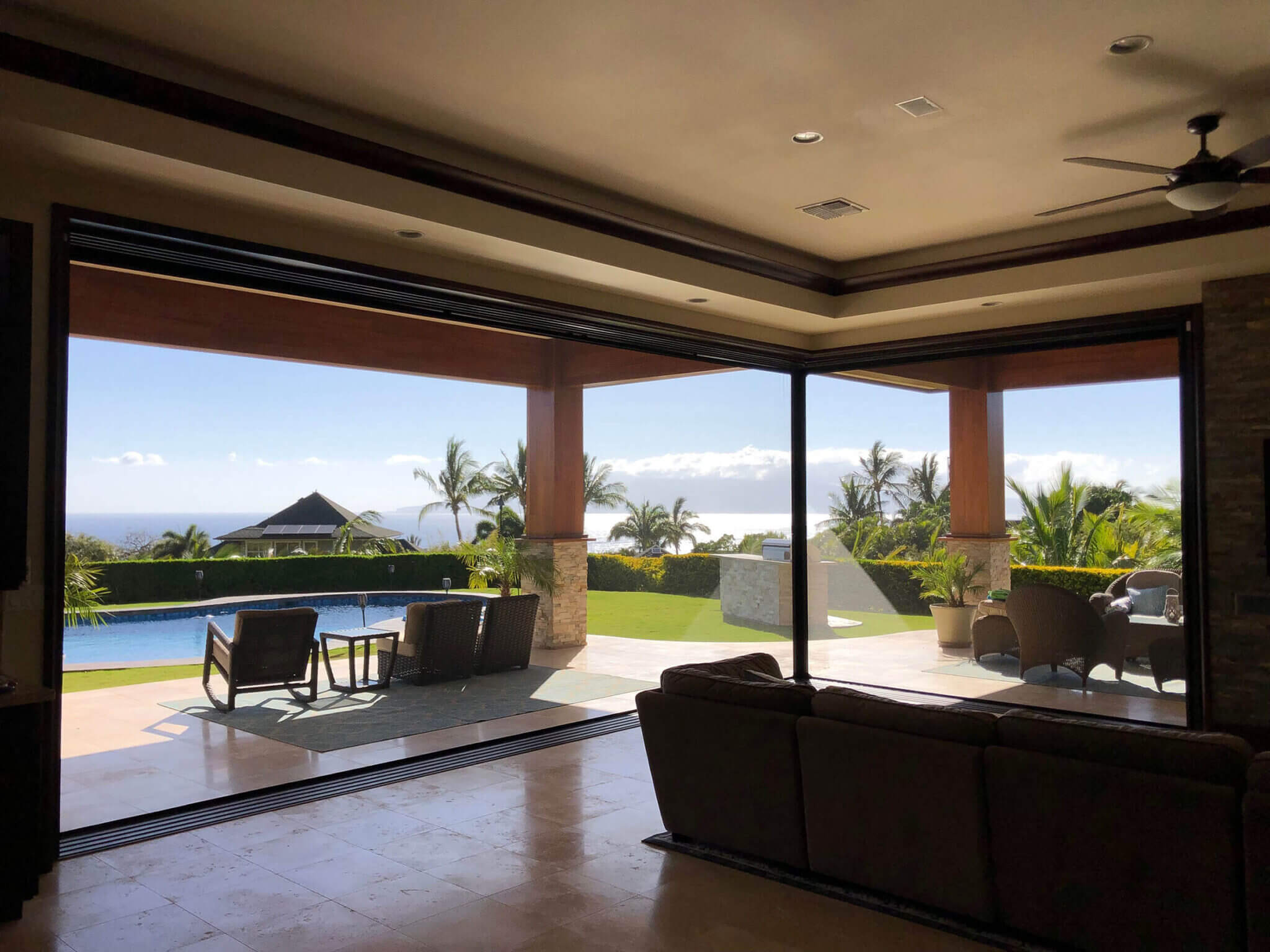 Product Highlights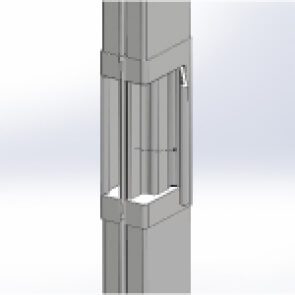 UNIQUE AUTO BRAKE
Automatically stops when the handle is released.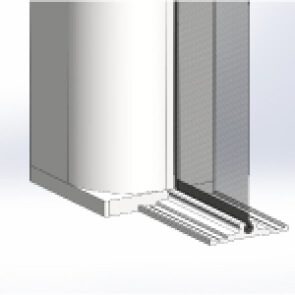 LOW PROFILE TRACK
The lower track blends seamlessly into every application.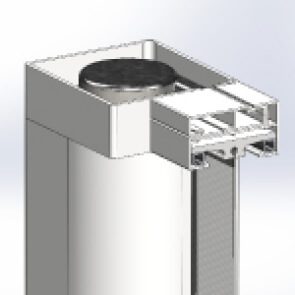 NO VISIBLE FASTENERS
Fits harmoniously in any architectural setting.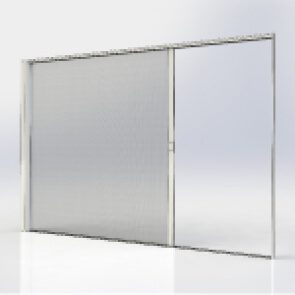 COVER LARGE OPENINGS
VistaView™: 43' Wide with a Double Span.
The Horizon: 43' Wide with a Double Span.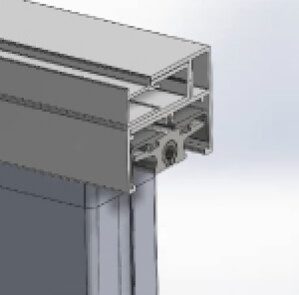 FLOATING TRACK
Provides automatic compensation across the entire opening.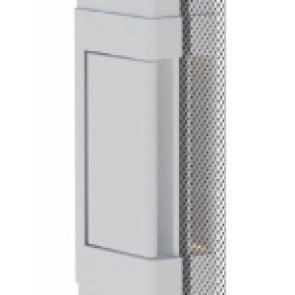 UNIQUE FLUSH HANDLE
Improves aesthetics and provides more clearance.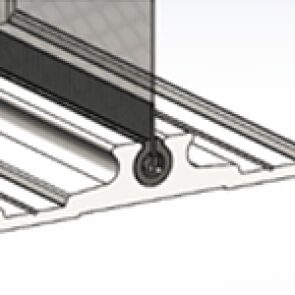 CAPTURED EDGE
Locks the screen in tight.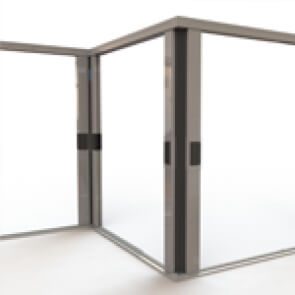 JOINT COMPATIBILITY
Assembly options to meet your needs.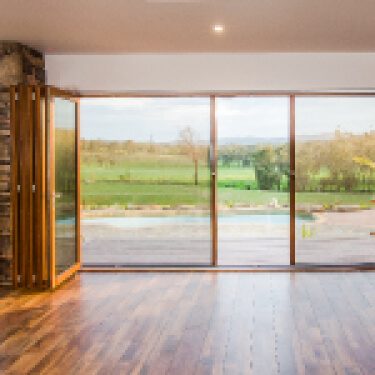 UNOBSTRUCTED VIEWS
Retracts out of sight when not in use.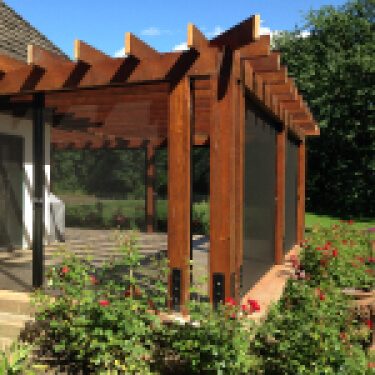 FRESH AIR FLOW
Without letting pests in.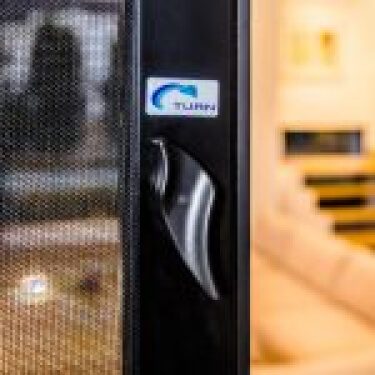 AUTO STOP TECHNOLOGY
Stops anywhere automatically.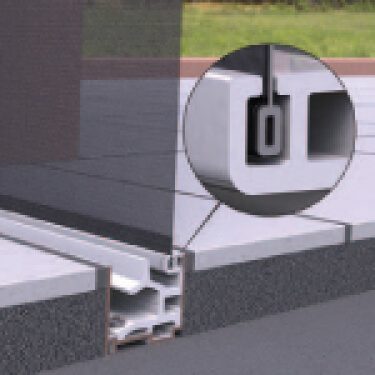 CAPTURED MESH FINISH
Avoids tears and catches.