What is a Power screen?
Similar to the retractable screen these unit are larger, motorized, and lay horizontally to drop down and enclose outdoor patios lanais, california rooms. Power screens can be used to cover any large opening helping to reduce heat, glare and create a bug free environment.
Why ClearView is the Best?
We are the only manufacture that offers multiple housing style and sizes. No need for a gigantic housing for a smaller application, we have you covered! Our SRS (Side retention screens) have been field-tested in heavy winds – they are built to act as a barrier against extreme elements. The strength of the mesh will protect your outdoor furnishings, keeping your porch dry on rainy days (except for those days when it rains sideways, in which case you'll have light misting through the screen mesh.)
Enjoy your outdoor living space into the spring and fall just as comfortably as those balmy summer evenings.
WE PUT CUSTOMERS FIRST
We always strive to exceed our customers' expectations. Our company's foundation is built from 125 years of satisfied customers.
WE ARE RESPONSIBLE
We do the right thing. We have a high focus on quality, efficiency, and safety during our workday.
WE DELIVER RESULTS
We work productively to increase profits. We take initiative in the workplace and take ownership of our duties in order to get a job done right the first time.
ADVANCED SCREEN & SHADE SOLUTIONS FOR MODERN LIFESTYLES
What to Expect When You Buy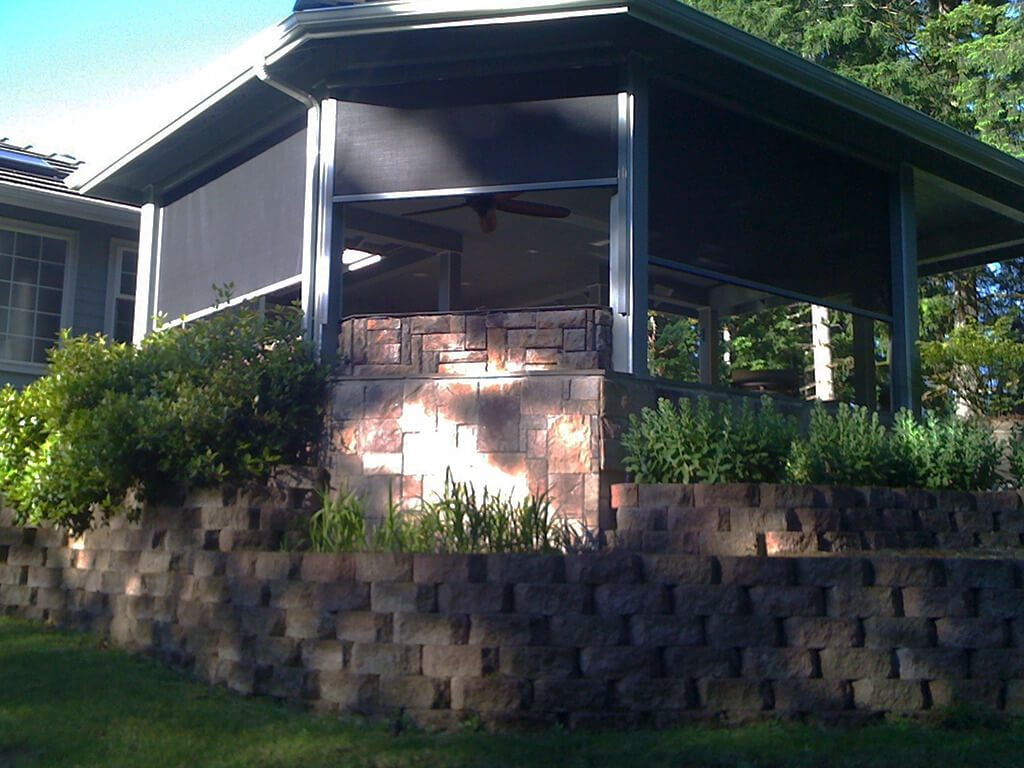 Dynamic by Design
Transform your outdoors into a useable year-round space. With the push of a button. The Rainier motorized screen provides shade, ventilation, and energy savings. Each motorized screen is custom-made and is available for pre and post-construction needs.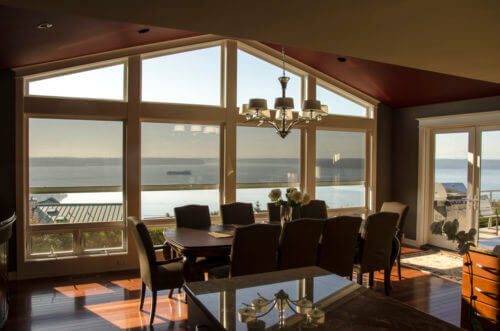 BLOCK GLARE AND REDUCE HEAT
Block the wind, sun and heat in an instant! Studies show that in many homes, exterior shading systems can reduce cooling costs by up to 60%. If a glare from the sun on TV screens is an issue, we've got you covered!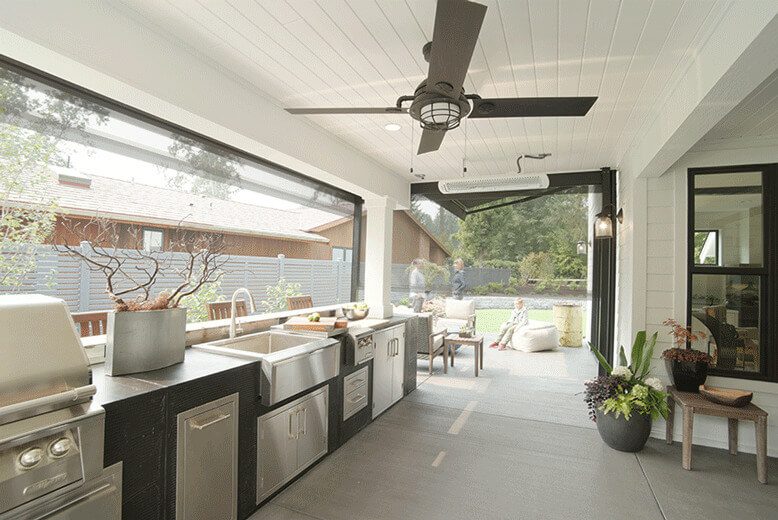 PROTECT YOUR FURNISHING FROM THE ELEMENTS
With multiple fabric and openness options there are options to knock down the glare, keep a bug free environment and preserve your view. Full blackout material or clear vinyl is an option if desired. The Rainier motorized screens reduce harmful UV rays that damage your home and furniture.
Save Energy with Rainier Power Screens
Power Screens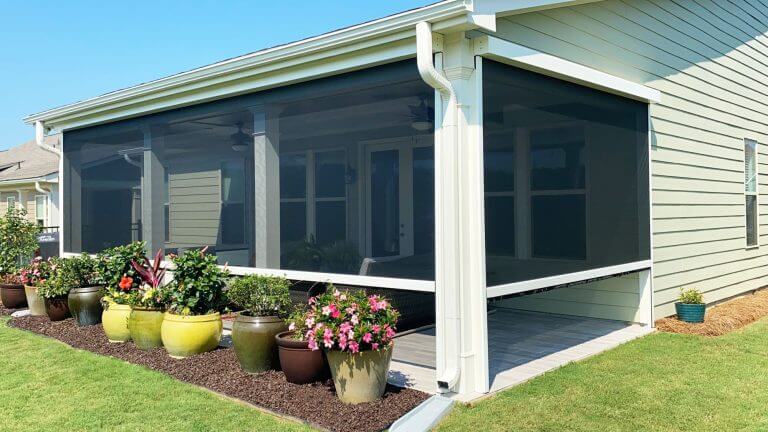 Ideal for small to medium openings up to 10'(w) and 7'(h) drop.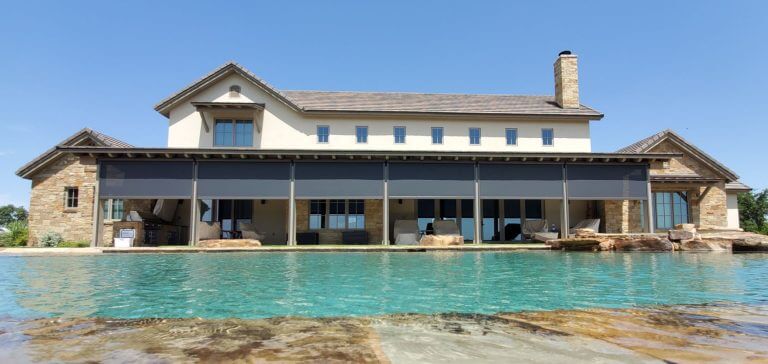 For medium to larger openings, these screens come with increased style options and cover up to 18'(w) by 10'(h).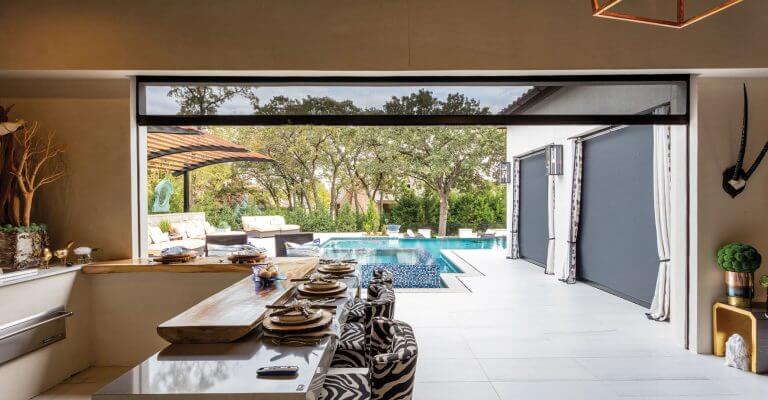 For maximum overall coverage, these screens can cover a space up to 25'(w) by 20'(h).
Product Highlights

Reduces Heat & Glare from Sun

Low Maintenance

Built-in Screen Cleaning System

Custom Designed

Intelligent Motor & Control

Heavy Guage Aluminum

Skin Cancer Foundation Recommended

Made in America
Mounting Options
Our power screen series are available in three different styles that will allow you to choose the right screens for your home or business. Choose from a variety of hardware colors and fabrics for a truly custom experience.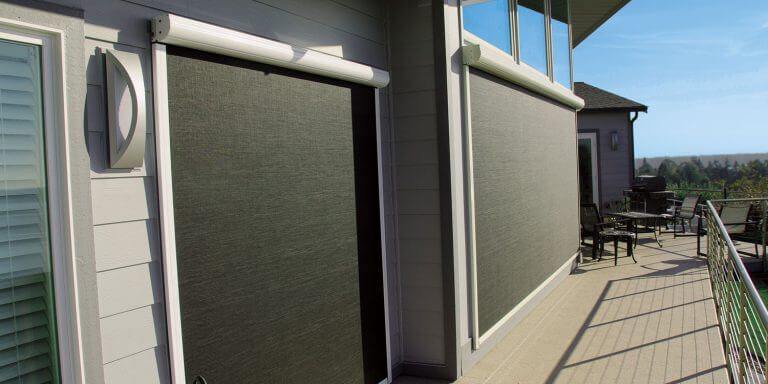 SIDE RETENTION SYSTEM (SRS)
Rainier Power Screens feature the SRS™ Side Retention System, the strongest retention system available in the market today.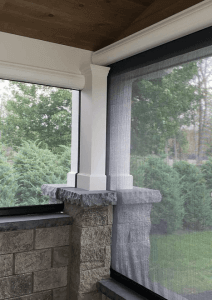 RECESSED SRS
The recessed SRS tracks blend seamlessly into the house like a fine architectural accent.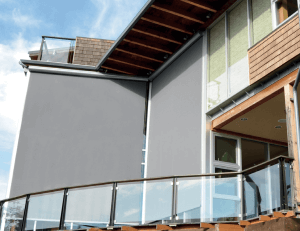 CABLE
The cable option is perfect for homes that call for a low-profile approach to avoid interrupting the style or architecture.