The Horizon screen is our most sophisticated screening system and the industry's ideal screen for oversize and unique doors and large openings. Enjoy unobstructed views and fresh air while indoors with The Horizon retractable wall screens.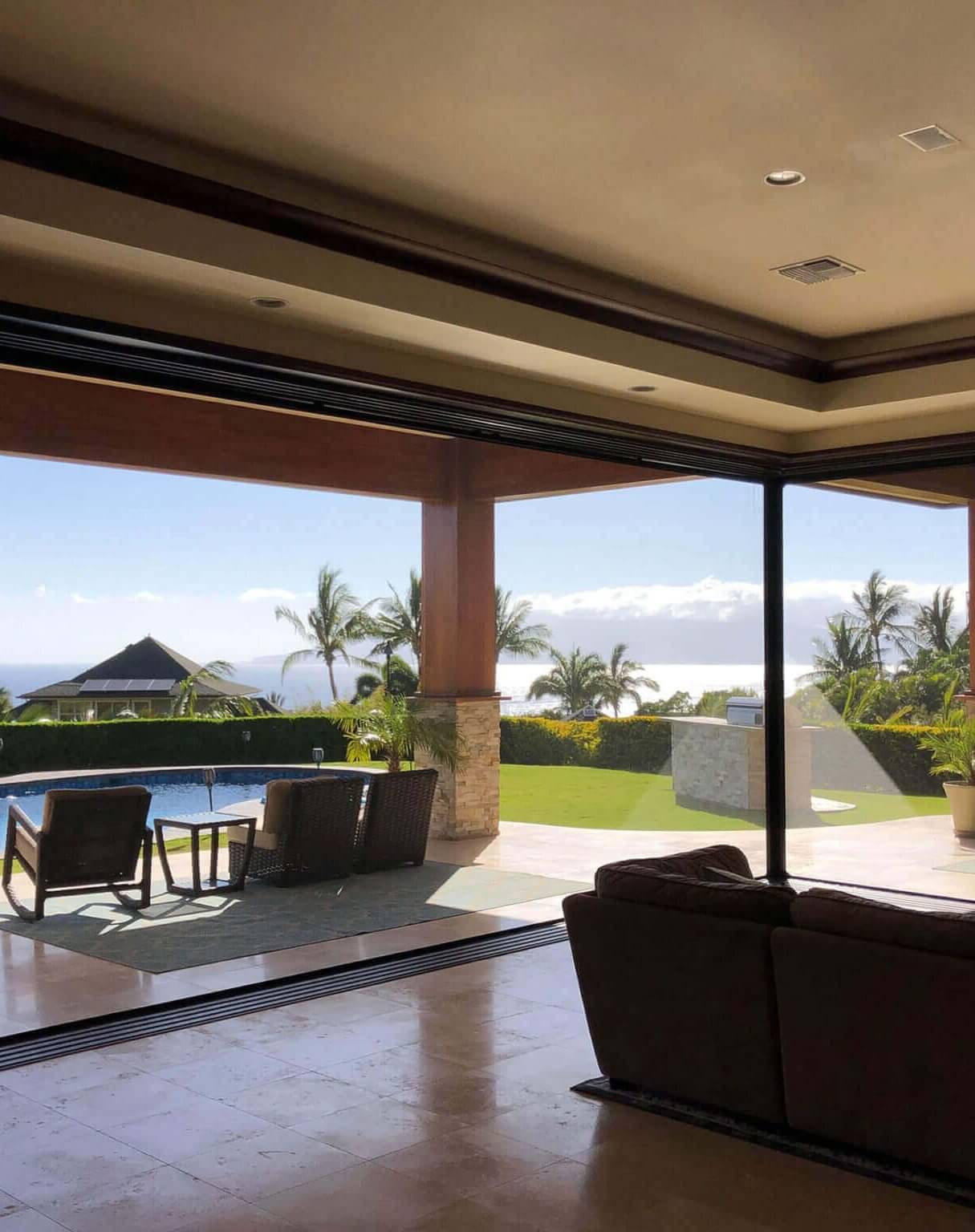 Cover The Largest Openings
The Horizon Retractable Screen sets the new standard in retractable screens for large openings ideal for maintaining unobstructed views on openings, doors and folding wall systems. The Horizon can accommodate post-less corner doors up to 21'6" wide in each direction to cover double units up to 43'. To go inside or outside, the screen is effortlessly pulled to the desired width to allow easy access and can be locked in place or quickly closed. The unique ability to open the screen just enough to move through minimizes the opportunity for pests or insects to enter the home. When the screen is not needed, The Horizon fully retracts into its side housing to stay out of sight for an unobstructed view.
Patented Auto Brake Technology
Unlike typical large wall screens that open vertically, the Horizon moves side-to-side and features a built-in patented auto-brake system that allows the retractable wall screen to be opened and stopped at any width along its horizontal track. Our unique patented handle is flush with the door for a sleek, modern design. Homeowners gain full control with the convenience of unlimited stopping points by simply releasing the handle.