VistaView™ Retractable Screens allow for uninterrupted panoramic outdoor views and abundant sunlight to flood indoor spaces. These extra wide screen doors and windows provide extensive coverage for large openings, ensuring that your home's aesthetic remains intact without any screen frames, pull bars, or seams obstructing the beautiful vistas.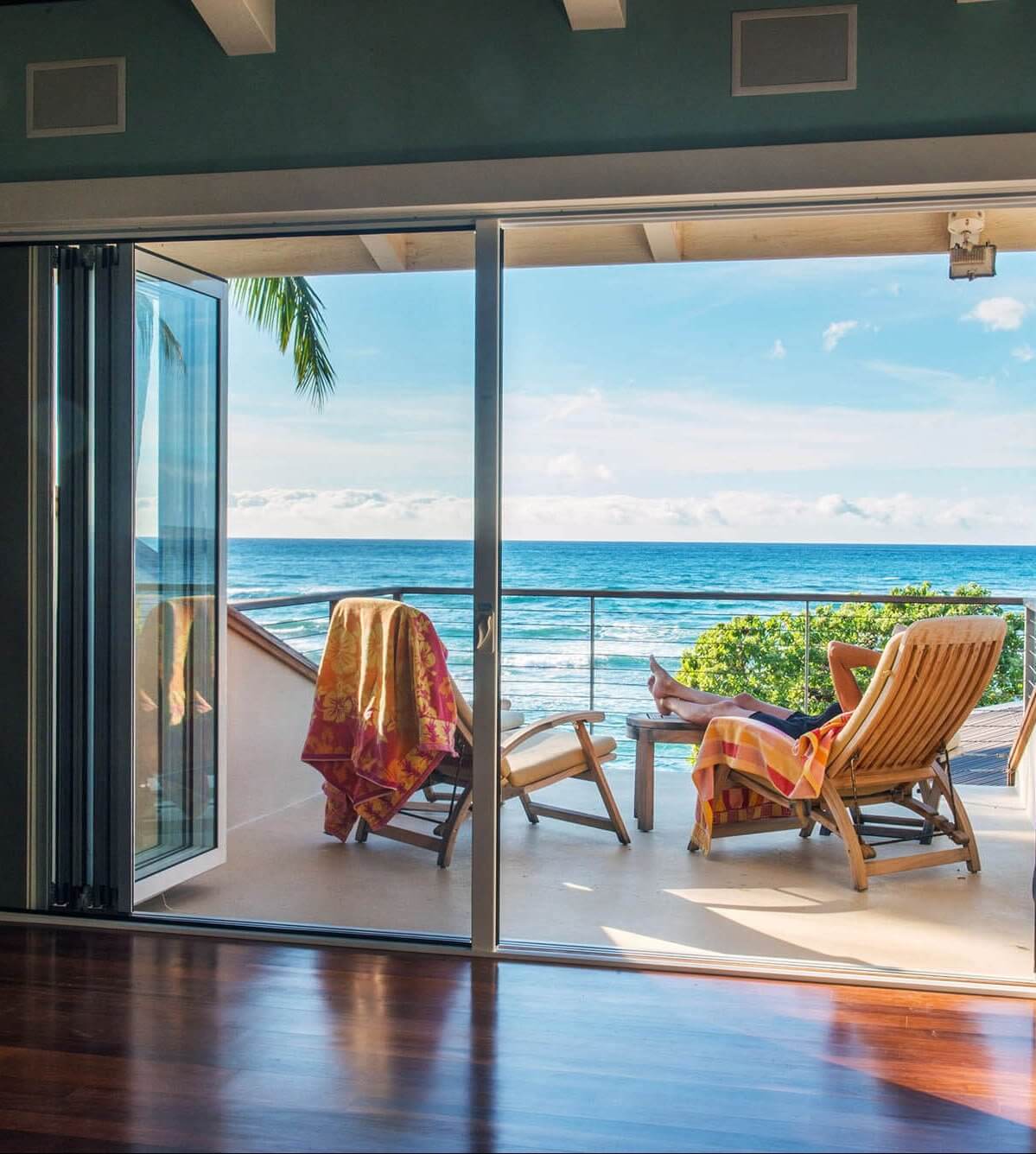 Cover Large Openings
VistaView™ Retractable Wall Screens offer an optimal screening solution for maximizing unobstructed outdoor views with a single screen. These screens not only fill indoor spaces with abundant sunlight but also offer protection against pests, insects, and harmful UV rays. VistaView™ screens can cover openings up to 29' feet wide—larger than any other screening system.
Patent Protected Smooth Operation
Using a Patented Auto Brake System, VistaView™ screens provide seamless coverage for expansive doors and windows and are incredibly easy to operate with just one hand. Effortlessly glide the screen along its track, and with the convenient hand brake system, you can stop it at any desired position to conveniently access doors or adjust the amount of natural light entering your space.